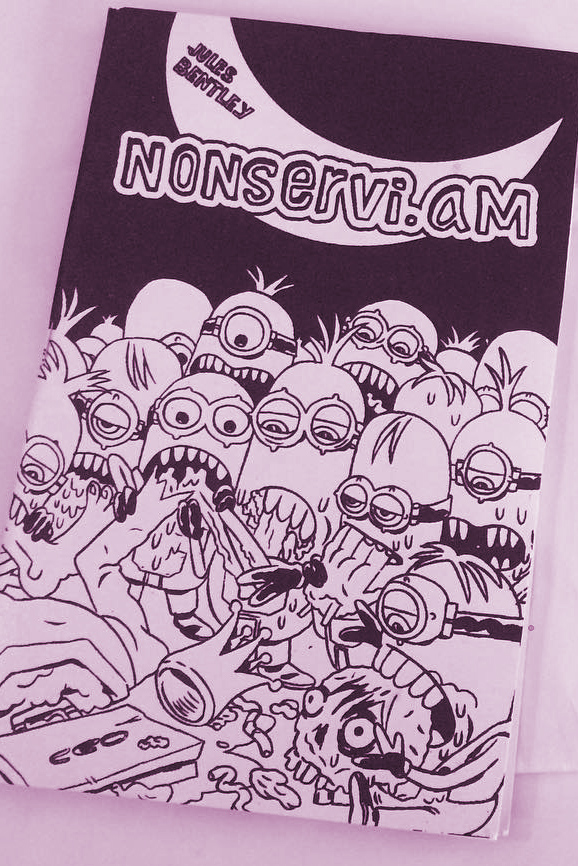 The biggest thing I want to get across to you is how excited I am about my new zine, nonservi.am. Its... publication, if you will... marks the print debut of what I'd term personal writing by Jules Bentley, as well as my abandonment of the apostrophe preceding "zine."
I sold a fuck-tonne of these at NOCAZ 2015, but I still have a handful. Check nonservi.am for info on where to get 'em, or buy a copy at the Dec 12 New Orleans Bookfair!
I'm working on several large, longer-term writing projects, but have excreted a few nuggets in the meantime, notably a piece for Vice's "America Incarcerated" series wherein I hovered creepily around the guards of Angola Penitentiary during a charity golf game held inside the prison walls. This piece gave me a chance to collaborate with one of my favorite photographers, Beau Patrick Coulon.
It's probably unbecoming of me to note this, but I can't help it: guys, DEUCE MCALLISTER retweeted the Angola piece!!! frickin Number 26 himself! So gratifying.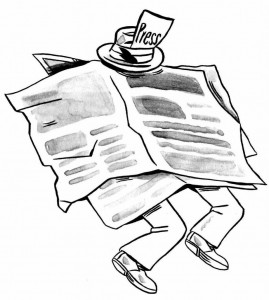 The November issue of Antigravity featured my distilled take on some recent layoffs at the remotely digitized clusterfuck that was once our local daily newspaper. For a much, much longer take on the forces that destroyed the Times-Picayune, fire up the DeBorean for my 500,000 word (approx.) 2012 monograph.
The Hunker Downcast, a highly reputable local podcast, showed me a little love recently. I was also #blessed October 13 to join two comrades from the Carolinas on the New Orleans stop of their tour promoting a very worthwhile book, Dixie Be Damned. I delivered a paper on the 1926 Trappers War just down the road from here, when Isleños took up arms against local government. I'd urge anyone interested in the South's history of insurrection to read the fascinating interview with the authors conducted by Breonne DeDecker, and purchase the book from AK Press.
Seriously, though, check out my zine. It's goddamn good.