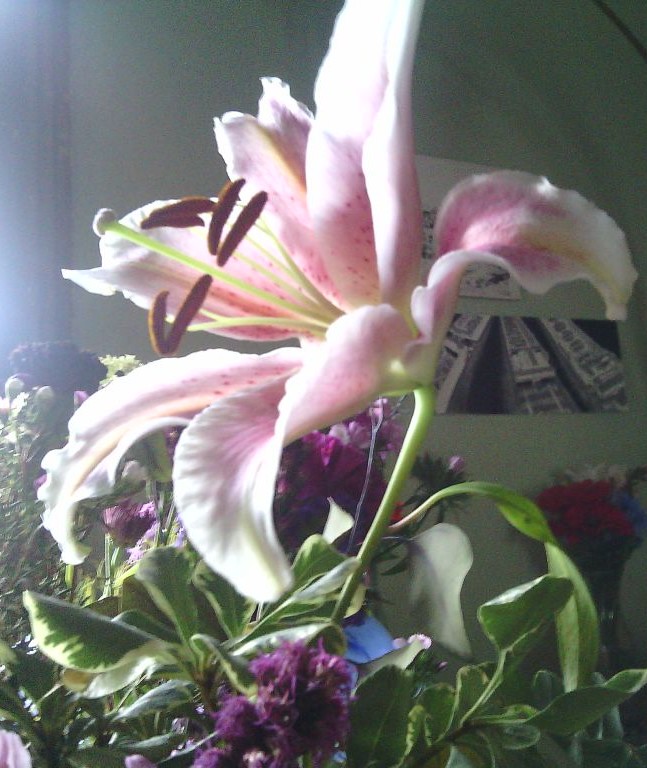 It's been summer. Since neither my home nor my writing space are air-conditioned, my own subjectively experienced summer has been intensely, intrusively moment-to-moment summer, summer before everything else it's been.
While the heat is not ideal for GETTING WORK DONE-- which is of course what we're on earth for, to GET DONE as efficiently as possible all the important TASKS on our TO-DO LISTS-- I can drizzle cumulative gallons of sweat into my ancient external keyboard with no external ill effect. By contrast, my un-air-conditioned friends who work in paint or ink on paper struggle badly, losing hours of labor to blots.
The major summer-related challenge to my writing has been getting the sleep I need. Because the heat persists around the clock, I must have the window open. The open window admits mosquitoes, but one adjusts to that. What I cannot sleep through is "progress." Disgusting as it is to say, much of New Orleans is a construction zone, and the crews start promptly at eight a.m. If you are a long-time third-shift type whose writing space only begins cooling below "hellish' around ten p.m., sleep becomes scarce.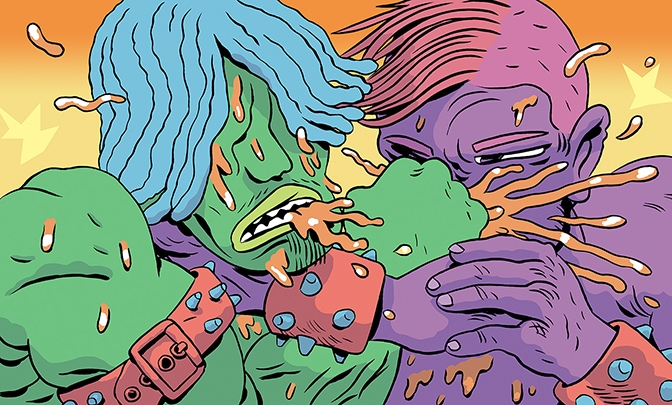 On the bright side, sleep deprivation exacerbates or perhaps enhances my natural New Orleans summer-self: listless, lethargic, dreamy, too enervated to think clearly or take much action. It's not an unpleasant way to be, as long as you aren't afflicted with the disease Americans call ambition. I consider summer the time of year when the world around me finally slows to my preferred pace. Many (though never enough) of the grasping, hyperproductive assholes flee to cooler climates, and no-one who remains expects much from anyone. One week blends into the next, sludgy chunks of interchangeable dream-day passed in a scalding bath, a hazy crazy simmer, a months-long feverish fugue state. Exhaustion notwithstanding, I fucking love the summer.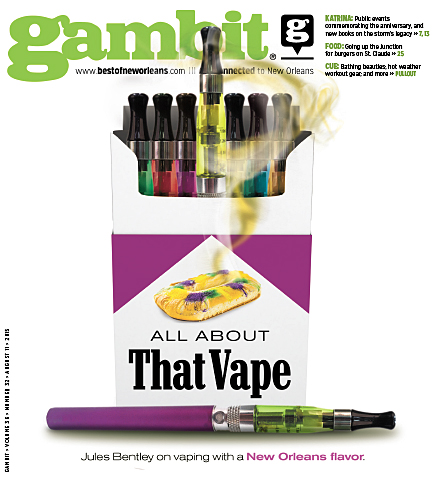 I have gotten a few things done. I wrote a cover story for the Gambit about one of my more recent bad habits. I also conducted what I consider an above-average interview with the musician TIMEGHOST for Gambit, previewed UFC coming to town, and spoke with the co-editors of Mixed Company, a great new book of writing and art by New Orleans women of color.
I penned a couple more pieces for VICE, one about the first-ever Louisiana Indycar Grand Prix, one about a Japansese pro wrestling promotion I like.
Ben Passmore did the art for the latter. He also illustrated a big piece I did for Antigravity Magazine on the ideologies underwriting New Orleans' "Eat Local" movement.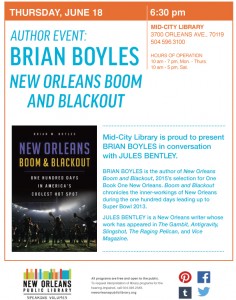 If by chance you'd like to hire Passmore, my frequent collaborator and an artist so ridiculously talented that any praise I lavish on him seems superfluous, please visit Ben Passmore's new website.
I've also published a piece of critical writing in the queer literary magazine Plenitude. In it, I discuss Nia King's interviews with queer & trans artists of color.
In more news about things other people have written, I had the honor in June of being asked to hold a public conversation with Brian Boyles, author of New Orleans Boom and Blackout, this year's One Book New Orleans selection. Boyles' book is a superb primer on late 20th- & early 21st-century New Orleans political history, identifying & tracing historical origins of the currents swirling though contemporary New Orleans; I recommend it to anyone interested in how the civic sausage gets made.