Most of my nonfiction writing concerns New Orleans and since my intent is that it contribute to a local conversation, I publish it within New Orleans. Characterizing or "explaining" New Orleans to the world outside New Orleans is neither a role I seek nor a purpose towards which I'm eager to turn my writing.
Antigravity Magazine
To the degree anyone gives a shit, the publication people most associate me with is New Orleans' indefatigable punk monthly, Antigravity Magazine. I've written for Antigravity for nearly a decade, doing interviews, music reviews, food writing, and many cover stories. There's a big archive. I've also contributed a quantity of polemical analysis. Below are some recent AG contributions & a couple older ones.
---
The Gambit
I've also written for years for our local weekly, The Gambit. Below are a few of the cover stories I've done:
My work often inspires reader feedback. "Sober in New Orleans" distinguished itself by provoking not one but two rounds. Glug glug, darlings!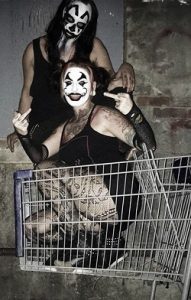 Although their new parent company's new website makes finding things tedious, I've written dozens of other, smaller pieces for The Gambit, including many articles about pro wrestling and interviews focusing on offbeat cultural matters.
---
Other recent local writing
I wrote an October 2020 piece on a restaurant's wildcat strike for the New Orleans subdomain of Vox property Eater:
Just pre-pandemic I wrote about historical precedents for and possible repercussions from an unusually deadly Carnival season for The Lens, a local nonprofit news site: