WrestleMania XXX coming to New Orleans (April 6!) has brought me a lot of opportunities to write about pro wrestlers and pro wrestling. As a lifelong fan, I'm very grateful.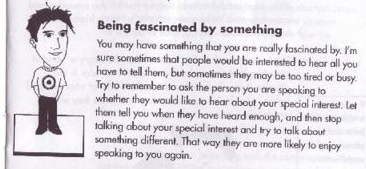 I love pro wrestling as a fan. I've never aspired to be "behind the scenes" or be a wrestler or make money off wrestling. I just like sitting in the audience, yelling encouragement at my favorites, insults at the jerks, and maybe occasionally throwing my soda if a loudmouth bad guy really gets under my skin. I'm happy being a fan... but of course, I have opinions.
I watch wrestling for hours every week, listen to hours of podcasts about it, and discuss it, largely via long chains of e-mail, with friends. I wondered, when I recently began trying to do "serious" writing about wrestling, if in doing so I would finally hit the limits of this obsession. That doesn't seem to be the case. I'm enjoying writing about wrestling and thinking about it in different ways.
I still find talking to professional wrestlers, whether well-known stars or less well-known ones, intimidating. Very few other categories of people intimidate me that way. While I will always regard pro wrestlers and the sacrifices they make for our entertainment with the utmost respect, I am slowly, through meeting and speaking with more of them, becoming (I hope) a little less foolishly tongue-tied and starstruck-seeming.
For better or worse, I do have other obsessions. I'm not a casual person; almost everything I'm into, I'm very, very into. But at least until WrestleMania is over, I seem to be eating, sleeping & dreaming pro wrestling, which is abso-fucking-lutely fine with me.
While much of my recent wrestling writing has been for the Gambit's blog, my profile of Luke Hawx and Wildkat Sports, a local indie wrestling promotion, made it into the Gambit's print edition.
I had the supreme honor of interviewing Sergeant Slaughter. I have a lot of tape from this interview. We discussed a ton of interesting stuff-- including details of his career history-- that didn't make it into this article. Sarge was hugely generous with his time and patient with my questions.
I contributed blog pieces on the fallout from two pay-per-views, the Royal Rumble and Elimination Chamber, as well as on the announcement that Hulk Hogan will host 'Mania here in New Orleans.
Finally, on a non-wrestling note, I contributed what I think is my best book review yet to the Brooklyn Paper.