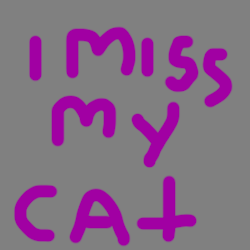 Now and again enterprising individuals find ways to make my humble scribblings or some other facet of me useful to their own projects.
I try not to become the story. I think most forms of visibility are in fact a trap set up to kill you and/or make you insane even if that's not the intent of those involved. I am however a pleaser.
It seems some interviews & even podcasts I've been on have fallen off the web. STGM.
I won't clutter this page with every occasion local news got a quote from me or mentioned my doings, but being accorded a boldfaced name in a Times-Picayune society column, even if it was done as a bit of a prank, is an honor no-one can ever take away.
Contributions to books / citations of my work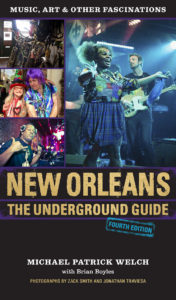 I contributed an original essay explaining why visitors to New Orleans should eschew AirBnB to the fourth edition of my friend Michael Patrick Welch's New Orleans: The Underground Guide (LSU Press, 2018)
I do try in my earnest little way to elevate other voices, so it's gratifying that my most cited and republished work is my interview with Black New Orleans women involved in the Movement for Black Lives.
That interview has been translated into multiple languages, including Spanish, and republished in Nuevo Activismo Negro: Lectura y estrategias contra el racismo en Estados Unidos (Tinta Limon, 2016), a collection edited by Ezequiel Gatto from a Chilean press.
It's been quoted and cited various places, including by the reliably controversial Adolph Reed Jr. in his hair-raising article "Antiracism: a Neoliberal Alternative to a Left" in the scholarly journal Dialectical Anthropology Volume 42, issue 2 (2018).
Sometimes one is cited respectfully or quoted in an affirming way. Sometimes one's work-- for example, interviews that ivory-tower academics and jet-setting journalists could never get-- is thoroughly ripped off, with or without a tokenizing acknowledgement. Life goes on. Cases where I've been ripped off are not included in the following roughly chronological "greatest-hits" survey.