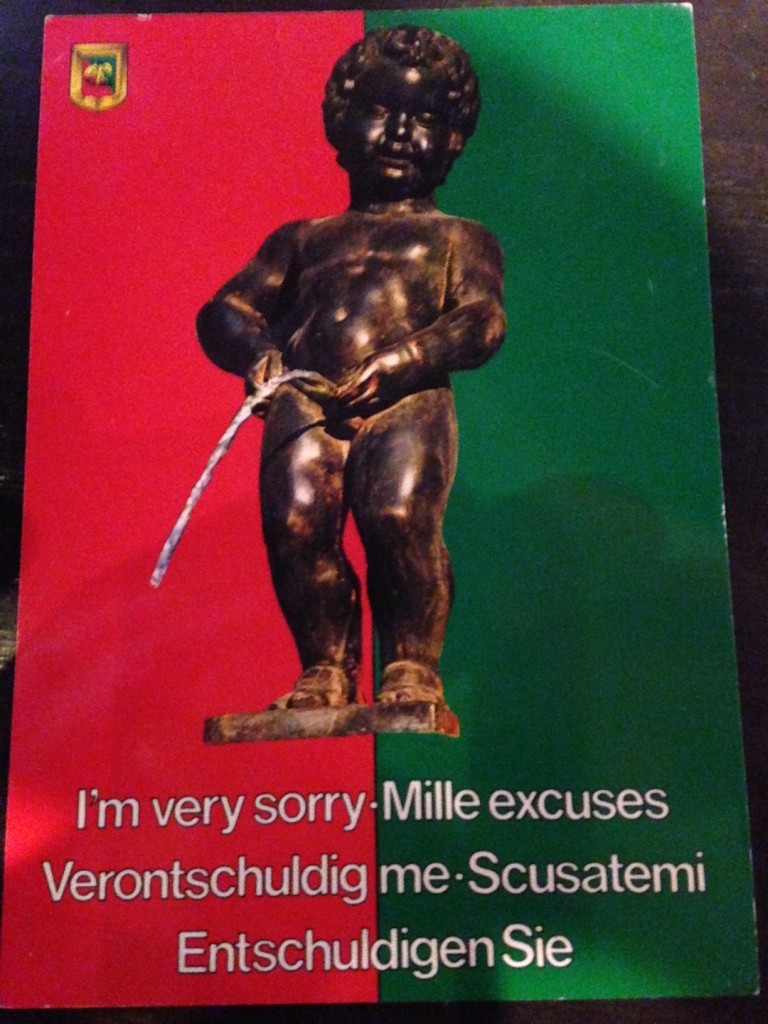 My big news of the last several weeks was a trip I took overseas-- crossing an ocean, flying in an airplane, all of it. I presented a paper at the first ever Anna Kavan Symposium in London, applying my cocktail-conversation-caliber post-structuralist feminist analysis to a few of Kavan's books.
I don't leave the Gulf Coast often, and anticipating the journey I felt, if not precisely a worry, at least a strong sense of possibility that removed from the familiar context of New Orleans I would completely unravel, either in the psychological sense or in a more excitingly literal, special-effects-laden way, like stripping the mummy wrappings off the invisible man. We all define ourselves relative to externals, and at this point most of my own sense of self is so tightly conjugated with the city I love-- the place that is a religion to me-- that it wasn't clear how well I'd be able to function at a cultural and continental remove.
My worries were unfounded; the symposium was a terrific experience, and people were very kind to me. I made some new friends, and thanks to their kindness was able to visit a nice slice of Northern Europe. I found Brussels and Amsterdam convivial, though being surrounded by bicyclists who obey traffic laws is something I could never get used to. I wandered the cobblestone streets, did the good drugs, and found that what I'd considered a dangerously tenuous "self," the me that is me, persisted in those distant climes at least as reliably as it does here in South Louisiana.
Among many highlights was visiting the British Library and, despite being an under-laundered foreign pleb, being given access to a rare Kavan manuscript in their magnificent reading room-- the same reading room (institutionally, if not geographically) where Marian Yule toiled in Gissing's New Grub Street. And there I sat at a nice hardwood table, being treated like a legit researcher! I tend to bullshit my way around life as if I'm due everything, but it's merely pragmatic; the tactic doesn't correspond to an actual belief. Whatever my other delusions, I enjoy a reasonably clear sense of my social position-- marginal, penniless, largely self-educated, published only because a few key people find me amusing-- so being shown such hospitality by the staff of the Library was powerfully and unforgettably legitimizing.
Now to the more careerist updates. My unhealthy obsession with local politics led me to compile a voting guide for the November elections, as well as a website for it and other anti-establishment guides. I had the pleasure of passing an afternoon with two marvelous writers, one a longtime heroine of mine, one a new acquaintance, and conducting an interview with the former for the Gambit's blog. More recently, I managed to cover a lot of occupied ground in what was ostensibly coverage of the first annual New Orleans Comics and Zine Festival.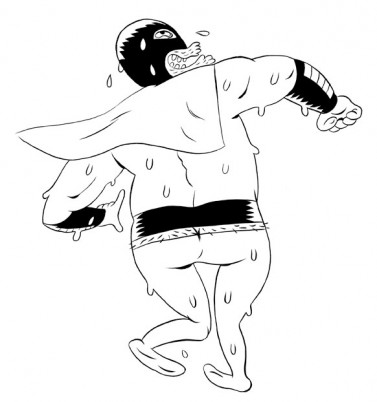 I've reviewed a couple more books for the Brooklyn Paper-- a novel about artists in Paris and a really high-grade bunch of short stories by Hester Kaplan.
I also did a piece about Halloween for Antigravity that got decent traction, including a discussion on local TV news (WGNO's "News with a Twist"). I wish video of it was available!
...finally, how could I have forgotten this? Late in the summer, Jules Bentley made his debut as a boldfaced name in the Times-Picayune's formerly exclusive society pages. This is fun because the Times-Pic's society section is traditionally for these kinds of exquisite occasions. The event I attended was bereft of "a plume-orb encrusted with twinkle lights hanging above piles of shrimp, stone crab claws and gravlax," (seriously, go read that article if you haven't-- it's among my all-time favorite pieces of New Orleans journalism) but did have great DJs, good barbecue and my wonderful niece.